FAQ Participants
What is YETI?
A meeting point for illustrators, world travelers and dreamers of dreams.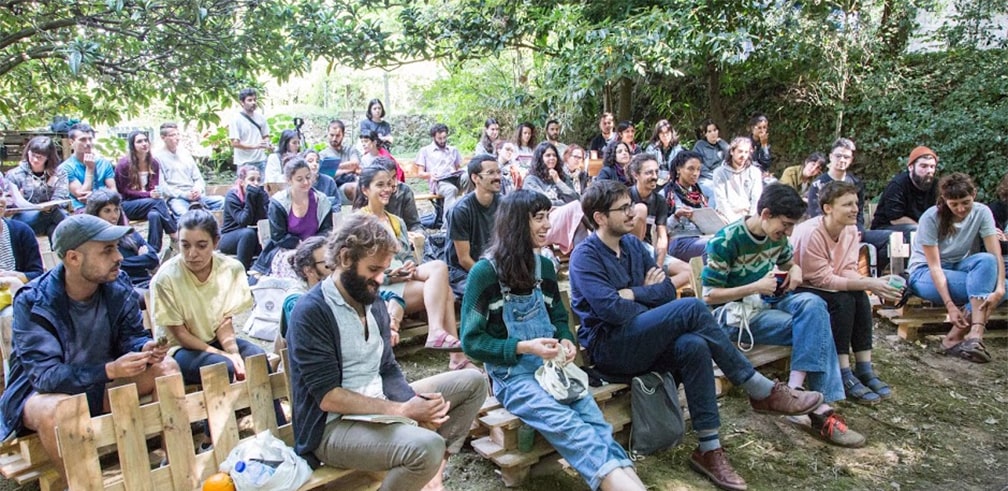 The purpose of YETI — Youth Education Through Illustration_is to get together international young illustrators wanting to share their knowledge and experience with other illustrators and enthusiasts on the matter through a 3 days' non-formal educational program with two distinct components: presentations/conferences and workshops.
Our goal is to organize not only a normal conference or workshop but to have both together so that participants can actually try what is presented by the lecturers decreasing the gap between them and the public, providing an actual development on participants' skills. Through these 3 days' easy going but productive meeting, we want participants not only to learn and practice but also increase their illustration network around Europe.
By participating at YETI participants will receive new tools and perspectives on illustration; learn from experience of other youngsters already recognized internationally as brilliant illustrators; change ideas in an international young group; work together with illustrators from different backgrounds and cultures; participate in a final exhibition of the work done during YETI; be part of the final video documentary; get a participation certificate; camp at a natural quiet environment of a XVIII century farm surrounded by private woods in Branca, Portugal;
Quinta das Relvas' Association (Branca, Portugal) is a NGO non-profit organization focused on developing activities about sustainability and Art through workshops, international exchanges, EVS volunteers and non-formal trainings. Quinta das Relvas is also focused on giving new opportunities and tools to those in need for a better and more sustainable lifestyle. Its coordinators, with 10 years of experience on the matters, are graduated on Arts (Fine-Arts) and Events Production. Quinta das Relvas develops its activities through the help of volunteers, funds from the town council and donators and from the profit from applications on its activities. Quinta das Relvas is a young organization with only (but fulfill) one year of existence. In 2017, besides YETI, we will receive two more Erasmus + projects, one artistic residence from the Faculty of Fine-Arts of the University of Lisbon, an Artistic summer camp and various workshops on the association main topics.